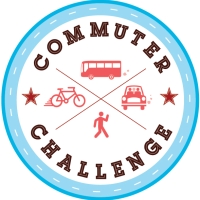 Monday, May 1 - to Wednesday, May 31
The Commuter Challenge runs May 1 - 31, 2023! The goal of the Commuter Challenge is to help people who work in the greater Ann Arbor area commute via walking, biking, carpooling, vanpooling, and taking the bus and continue to do so after the competition. 
Click here for additional details on the 2023 Commuter Challenge.
To get involved with planning, contact us.