Carpool/Vanpool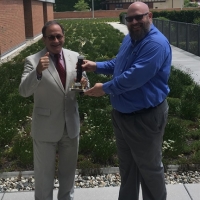 Published: Thu, 07/27/2017 - 6:11 PM
Trophy Awarded to City Administrator with Much Pomp and Circumstance
Ann Arbor City Administrator, Howard Lazarus literally walked over Washtenaw County Administrator, Greg Dill to score a victory in the 1st Annual Howard vs Greg Commuter Challenge. 
The Administrators went head to head during the month of May to rack up alternative commuting points for the competition. Howard bested Greg with 28 alternative commutes to 16 alternative commutes. 
Published: Thu, 04/30/2015 - 12:23 PM
As we prepare for the 2015 Commuter Challenge, we wanted to give you a run down of some of the great commuting resources available for you in the area.
If you live very far away from work, this one is definitely for you!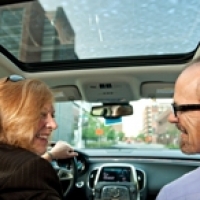 Published: Tue, 04/28/2015 - 12:26 PM
As we gear up for the Commuter Challenge, we wanted to make sure you were aware of some of the resources you can use to help try an alternative commute.
If you live far away from work or have considered trying to find a carpool partner, but don't know where to start, this ones for you.
Subscribe to Carpool/Vanpool