Mayor's Green Fair on Main Street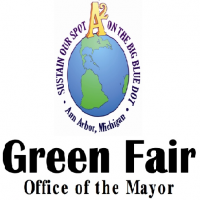 Friday, June 12
The City of Ann Arbor is hosting the annual Mayor's Green Fair on Main Street on Friday, ​​​June 12, 2020, 6–9 p.m. This annual event celebrates our community's environmental leadership as exhibited by citizens, nonprofits, government and businesses. 
Vendors and exhibitors will showcase products and initiatives highlighting Ann Arbor's 16 Sustainability Goals, including sustainable energy, energy conservation, healthy ecosystems, and sustainable transportation. ​
Stop by and visit with the getDowntown staff. We LOVE talking about ordinary and innovative sustainable transportation choices!
Click HERE for more information.