Mayor's Green Fair on Main Street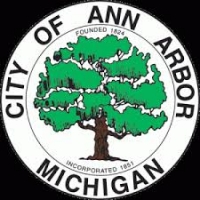 Friday, June 14 - to Friday, June 14
Mayor's Green Fair on Main Street
​​The City of Ann Arbor is hosting the annual Mayor's Green Fair on Main Street on Friday, June 14, 2019, from 6–9 p.m.
This annual event celebrates our community's environmental leadership as exhibited by citizens, nonprofits, government, and businesses. This year's theme is "Envisioning a Sustainable Ann Arbor" and all are welcome to attend Green Fair and share your thoughts on what a sustainable Ann Arbor means to you. ​
The Green Fair hosts:
Environmental nonprofit organizations, government agencies and participating businesses that support environmental and sustainability practices.
Hands-on activities and live birds of prey demonstrations.
Live music, performed by The Vicissitudes. 
Exhibitors that will show off innovative energy-saving designs and actions, including displays of electric vehicles, green building materials, solar energy installations, renewable energy installations and more!
Green transportation exhibits, sponsored by the getDowntown Program, showcasing a variety of ordinary and innovative sustainable transportation choices — featuring test rides on hybrid and cargo bikes, information about the William Street bikeway, and autonomous vehicles.
Pop-up meeting to discuss Ann Arbor's Comprehensive Transportation Plan​ update​ effort​​​ and Vision Zero goals​.