Conquer The Cold 2023 Pledge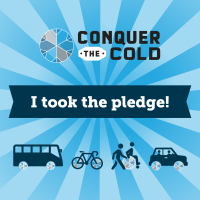 Wednesday, December 7 - to Monday, January 9
Are you participating in Conquer the Cold and eager to share your participation with everyone you know? Copy the template below to share your participation on your social media accounts. Examples of what to use for your "idea to action" statement are below the pledge. You can also download our "I took the pledge" images to use with your social media post. 
2023 Pledge Template
As part of Conquer the Cold, I pledge to take 10 trips that are not driving alone between January 10 and February 10, 2023!
To move my pledge from idea to action, I am naming one plan I've made for my winter commute:
When I ___________, I will ___________ so I ____________.
Please wish me luck and follow up to see how I do! #OwnWinter
Join me and make your own pledge. 
Pledge "Idea to Action" Examples
When I learn the forecast will be 40 degrees or lower, I will set my warmest gloves, socks and boots by the door, so I'll be prepared to walk to work!
When I don't have any meetings until after 10am, I will take bus #23 from the Plymouth Rd Park & Ride at 9:30, so I can reply to emails on my way into the office.
I will download and set up the EZfare app, so I have back up transportation when there is more fog, snow or ice than my e-scooter can handle.
I will put a few 1-day passes from TheRide in my wallet, so I can leave driving to the professionals when I see ice covered cars parked outside.
Social media assets
Use the image below with Twitter posts.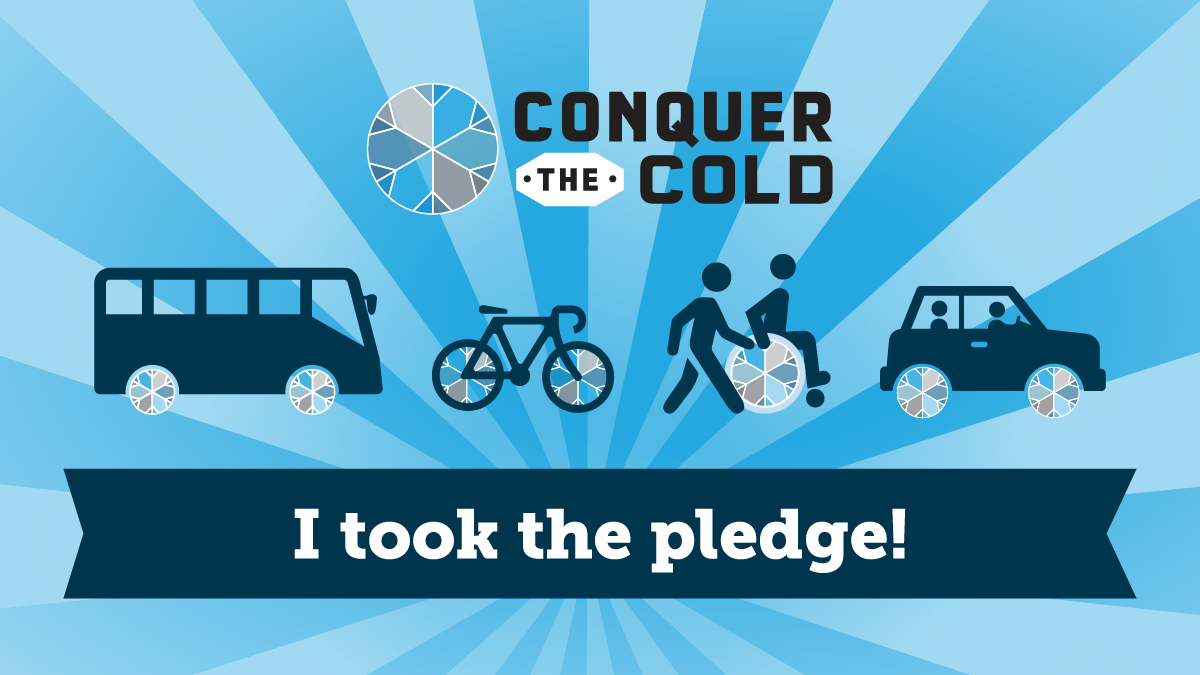 Use the image below with Facebook or LinkedIn posts.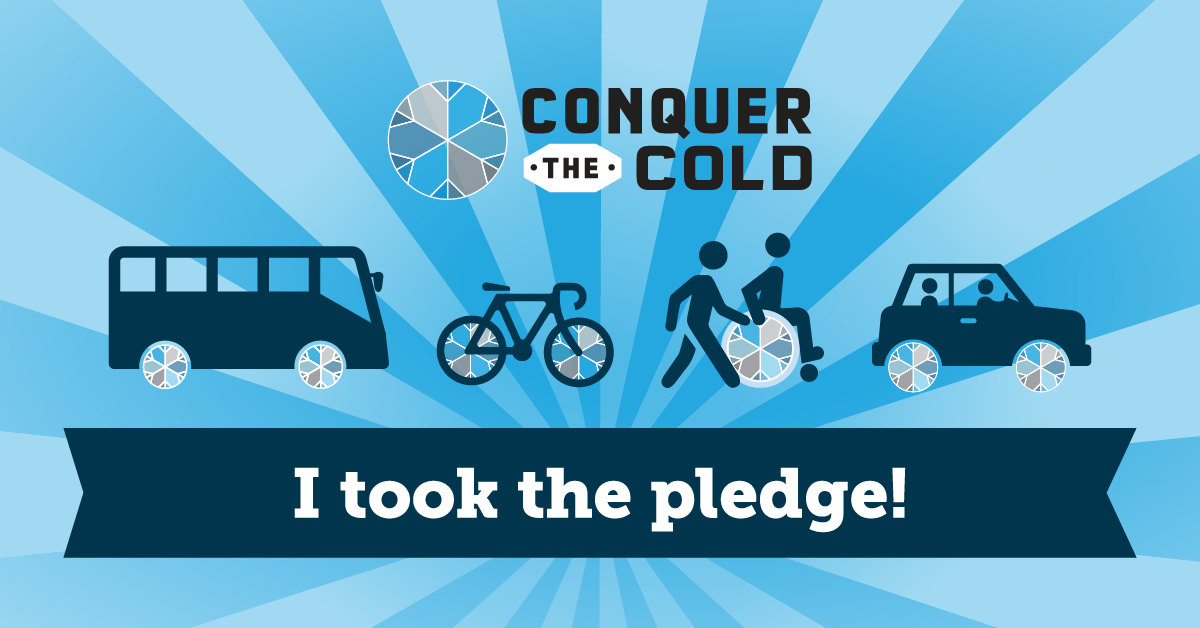 Use the image below with Instagram posts.