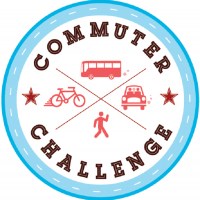 Wednesday, September 1 - to Thursday, September 30
Commuter Challenge 2021 is moving!  Instead of a May challenge, as we continue to deal with the effects of the COVID-19 pandemic, we will be doing a September challenge complete with biking events, a fully operational bus system, and hopefully, with businesses and schools coming back to in-person activities.
Stay tuned for more details.