Commuter Challenge 2020 - TBD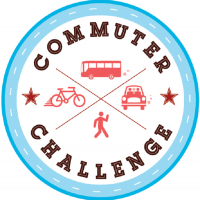 Friday, May 1 - to Sunday, May 31
Due to the COVID-19 Pandemic, we are postponing the Commuter Challenge to later in 2020. Check back here for more information.
The Commuter Challenge is an online commuting competition that takes place during the month of May. The goal of the challenge is to encourage people that may not otherwise use alternative modes of transportation to use it at least once during this competition. By doing so, they may be more inclined to continue after the competition is complete.
We are excited to roll out a new Challenge site and app for 2020! The new Challenge site and app will make it super easy to log your commutes, track your progress and encourage your team. We'll have plenty of prizes to help you along the way. We can taste the ice cream now - thanks to Washtenaw Dairy for their continued support! Just log 1 commute and you'll get a coupon for a FREE ice cream!