Survey: Pedestrian and bicycle safety in Southeast Michigan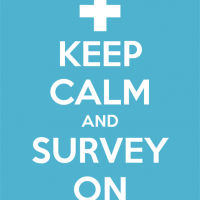 Published: Mon, 03/06/2017 - 10:29 AM
SEMCOGand MAC "Pulse of the Region" survey asks for citizen perspectives on pedestrian and bicycle safety in Southeast Michigan
SEMCOG and its partner organization, the Metropolitan Affairs Coalition (MAC), have launched a survey to gather residents' perceptions on pedestrian and bicycle safety in Southeast Michigan.
Citizens are asked to take this quick survey. Responses will help us prioritize and focus a public education safety campaign that will kick off in May.
"With the increased emphasis on biking and walking as a quality-of-life and public health enhancement, it is critical that motorists and nonmotorists understand the rules of the road so that everyone stays safe," said Kathleen Lomako, SEMCOG Executive Director and MAC President. "This survey will help us target our upcoming public safety campaign."
Contact: Sue Stetler, SEMCOG Communications.