Press Release: The Polar Vortex Didn't Stop Commuters from Conquering the Cold
Published: Tue, 02/12/2019 - 2:33 PM

Press Release
For Immediate Release
February 12, 2019
Contact
Chris Simmons
getDowntown.org
(734) 794-1878
chris@getdowntown.org



The Polar Vortex Didn't Stop Commuters from Conquering the Cold
 ANN ARBOR, MI –  The getDowntown Program, along with the Ann Arbor Area Transportation Authority (TheRide), is pleased to announce the results from this year's Conquer the Cold Challenge held during the month of January. Over 500 commuters logged nearly 12,000 alternative commutes. In total, commuters avoided driving over 55,000 miles during the month-long event by walking, biking, carpooling, riding the bus, and telecommuting, running and skiing.
 
The Conquer the Cold campaign is designed to educate and encourage commuters to travel to work using alternative modes of transportation during the winter months. Through education, outreach, and different fun challenges, the campaign aims to help commuters get over the potential barriers of alternative commuting in colder weather. The goal is to show that it isn't as difficult to get to work without driving as it may seem.
 
Individuals logged their commutes on the getDowntown challenge website and earned badges based on the number of logged commutes, earning them prizes. Participants also had the chance to enter weekly challenges to earn even more great prizes. Despite the polar vortex during the last week of the challenge, a 23% increase in bike commutes over 2018's challenge was logged during the month. In addition, the challenge saw an increase of 135% of logged telecommutes, likely attributed to the Polar Vortex.
 
"We are particularly pleased with the fact that more people were able to find a non-motorized trip to meet their workday obligations," said Chris Simmons, Program Director for the getDowntown Program. "I am especially pleased with the dedication of the challenge participants during the vortex."
 
The getDowntown program announced the challenge winners on Wednesday, February 6. The winners and the prizes they received are:
Bivouac $250 gift card - Ken at UM-Library
Bivouac $250 gift card - Courtney at DTE
Footprints $50 gift card - Marina at Michigan Medicine
REI $25 gift card - Eileen at City of Ann Arbor
$50 Gas card - Matt at Michigan Medicine
Ellipse Smart Bike Lock - Adam at Duo Security
Fly6 Rear Facing Bike Camera and 100 Lumen Light - Alex at Atwell, LLC
 
 
Courtney, in receiving her prize, said, "I am so thankful that I have affordable and flexible options to get to work. I often begin my day on one side of town and end it on another, so having a variety of bus routes to choose from turns my logistical commuting problems into no problem at all! Thank you to the Conquer the Cold team for hosting this event!"
 
Ken said, "My daily walking commute to and from the University Library is a real benefit of living and working in Ann Arbor. I like being outdoors after a day cooped up in a building (although less so during polar vortexes), clearing my mind on the way home, and seeing the neighborhood I chose to live in."
 
The getDowntown program would like to thank everyone who participated in this year's campaign, regardless of whether it was 50 degrees or below zero.  A special thanks to the sponsors, without whom campaigns like this cannot happen:  The Local Bike Shop Ann Arbor, Tree Fort Bikes, Le Dog, Footprints, Wheels in Motion, Great Lakes Cycling, Blue Tractor BBQ & Brewery, Maiz Mexican Cantina, The Michigan Theater, the State Street Theater, Satchel's BBQ, Sam's Clothing, Dominos Pizza, Ollie Food & Spirits, The M Den, Performance Bicycle, Monahan's Seafood Market, Roeda Studio, Common Cycle, REI, Sweetwaters, and Zingerman's .  A special thank you to Bivouac for continuing to donate the amazing Grand Prize.
 
"Campaigns like these aren't possible without great sponsors," said Kelly Schwartz, Commuter Services Specialist with the getDowntown Program.  "We thank all of the sponsors for their generous contributions and support for our region's employees."
 
Conquer the Cold is organized by the getDowntown Program, a partnership of the Ann Arbor Area Transportation Authority (TheRide), the Ann Arbor Downtown Development Authority, and the City of Ann Arbor.  For up to date information on this and other benefits of commuting by alternative modes of transportation, visit http://www.getdowntown.org/. For information on the upcoming Commuter Challenge in May, visit www.getdowntown.org/events.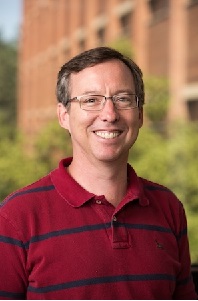 Ken at UM Library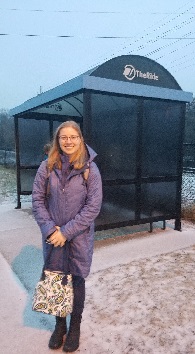 Courtney at DTE

-##-
Copyright © 2019 Ann Arbor Area Transportation Authority/TheRide, All rights reserved.
This email is being sent to community leaders, businesses, and riders in the Washtenaw County and Metro Detroit areas. 

Our mailing address is:
TheRide
2700 S. Industrial Hwy.
Ann Arbor, MI 48104

unsubscribe from this list    update subscription preferences