Polar Vortex Preparation!
Published: Tue, 01/29/2019 - 1:11 PM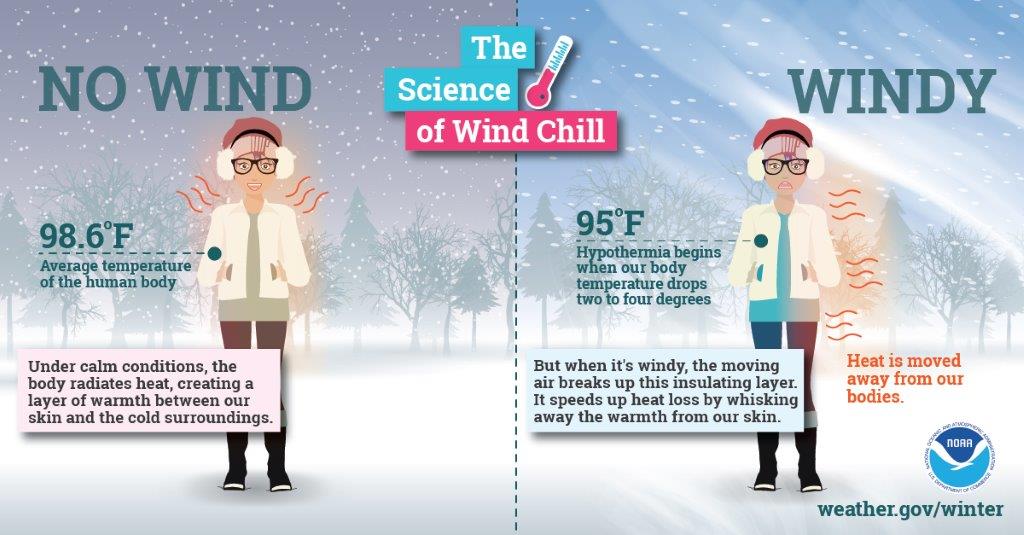 The Polar Vortex is upon us and we want to make sure you play it safe when commuting to/from work for the next couple of days. Here's some hints and tips we have picked up along the way. For more tips, visit ConquertheCold.org. You can post your cold weather tips on social media using #ConquerTheCold. 
Dress practically
While this might seem like common sense, there are several adjustments that you could make to your attire to ensure a more comfortable wait. It all starts with the first layer of clothing. Dress in tight clothing such as leggings/ long johns and a tight long-sleeve vest first, followed by body-hugging pants and top and the rest of your attire. Beanies and ear muffs will take care of your head while gloves will keep your hands warm. An extra layer of socks could help if your shoes are a size too big for your feet. Put toe and hand warmers in your boots and gloves. They are amazing!
Drink something warm while waiting for the bus
If you have access to hot coffee, make use of it. If not, carry a flask and drink up. This will warm you from the inside and offer you much-needed body heat to be insulated by your layers of clothing.
Move around
This might be the last thing you would want to do in cold weather, but consider going for a short walk, even if you have to repeat it several times. It might seem to others like pacing, but you'll thank yourself once you've built up some body heat.
Look for the ideal waiting spot
Whether you are dressed up well enough or not, icy wind can make things a lot worse and render clothing and body heat momentarily insufficient. Look for shelter from the wind if at all possible, like a tree or building. While it might not be possible to wait indoors, standing in a corner or partially enclosed structure can already offer protection from the wind.
Use technology
Bookmark TheRide.org passenger tools so you can plan your trip and know when your bus will arrive. Maybe you can stay inside a bit longer since you know when the bus is coming. Also, be aware on any detours that may occur by signing up for MyAlerts.
Rack It
If you want to have your bike with you, consider putting it on the bus bike rack for 1 leg of your trip. Then you can ride in the toasty warm bus. 
Hoof It - part way
Do you usually walk to work? You can consider walking part of the way and catching the bus the rest of the way. Use TheRide.org trip planning tools to make it easier.