NEIGHBORHOOD MEETING - 2019 Street Resurfacing Project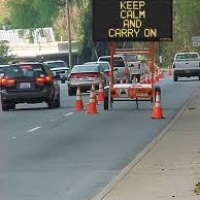 Published: Fri, 03/01/2019 - 4:04 PM
Please see the notice below of an upcoming meeting for local street resurfacing work that will take place in the Water Hill neighborhood and along Sheridan Drive during the upcoming 2019 construction season.
Resurfacing work will include removing and replacing asphalt pavement to eliminate potholes, provide a smoother driving surface, and increase pavement service life. It will also include replacing stormwater inlets, segments of concrete curb, areas of concrete sidewalk, and concrete sidewalk ramps (as required to meet current Americans with Disabilities Act standards).
NEIGHBORHOOD MEETING - 2019 Street Resurfacing Project
Neighbors: The City of Ann Arbor invites you to attend a meeting to learn about a project that will affect your neighborhood during the upcoming 2019 construction season. As part of the 2019 Street Resurfacing Project, we will be resurfacing the street fronting your residence/property, or a street that is in close proximity to it. City staff will host this public meeting to inform residents about the project and answer questions related to the planned work.
Please join us to hear more about the details; we look forward to seeing you there!

Thursday, March 14, 2019, from 6:30 to 8:30 p.m.
Forsythe Middle School Media Center, 1655 Newport Road, Ann Arbor, Michigan

If you are not able to attend the meeting and have questions or concerns related to the project, please contact David Dykman, Project Manager, at ddykman@a2gov.org or 734.794.6000 ext. 43685. Also, please help us spread the word to other neighbors that may have interest in the project and did not receive this notice due to them being outside its influence area. More detail about upcoming work and roads included for 2019 local street resurfacing is available at a2gov.org/roadconstruction.

All persons are encouraged to participate in public meetings. To arrange for accommodations, including sign language interpreters, please contact the city clerk's office at 734.794.6140; via email to cityclerk@a2gov.org; or by written request addressed and mailed or delivered to:
City Clerk's Office
301 E. Huron St.
Ann Arbor, MI 48104

The City may not be able to accommodate requests made less than two business days prior to this meeting.