Huron Street Construction (Westbound from Main to Division)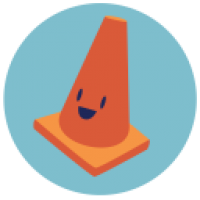 Published: Wed, 03/04/2020 - 3:28 PM
Notice of Temporary Traffic Control Plan
Huron Street, Main Street to Division Street, Monday, March 9–Tuesday, June 30, 2020
Location and Limits of Affected Area:
Huron Street from Main Street to Division Street.
Description of Work:
The Huron Streetscape Improvement Project will resume on the north side of Huron Street from Main Street to Fifth Avenue. This work includes new street trees, street lights, enhanced crosswalks and other streetscape amenities.
Temporary Construction Traffic Control Plan:
Beginning Monday, March 9, westbound traffic will be narrowed to one lane from Division Street to Main Street.
Pedestrian through-traffic will be maintained on one side of the street at all times. Pedestrian access into businesses will be maintained with the use of temporary surfaces (e.g., rubber mats).
For the safety of all, please reduce speeds and drive cautiously through work zone. We thank you in advance for your patience.