The Gift That Keeps on Giving: Lights and Reflective Gear for Your Alternative Commuter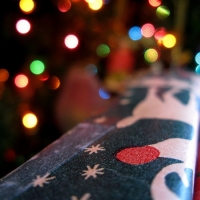 Published: Thu, 12/17/2015 - 11:32 AM
Picture this: You are racking your brains for the perfect gift for your loved one this holiday season.
Now picture this: Your loved one bikes, walks or buses to work in the dark without lights or reflective gear.
Problem solved!
Give your loved one the gift of visibility with some lights or reflective gear for their alternative commute.
No matter if they bike, bus or walk, a little bling goes a long way.
Here are some great light up gift items to consider: 
For the "I just keep forgetting to get lights" Cyclist
A Helmet light is nice because you don't really have to worry about losing it.
USB Rechargeable Bike Light
Another nice idea is to get a bike light that is easily rechargeable by plugging into a computer.  That way, you don't have to worry about batteries.
Front AND Back Lights
If the cyclist in your life has a front light but no rear light, or vice versa, consider getting the one they don't have.  This way, the person can be extra visible from both the front and the back.
Reflective Items
In addition to lights for a bike, there are also lots of gifts you can give that will make the bike or person more reflective. Consider reflective tape, ankle bands, or spoke reflectors.  These would all make nice stocking stuffers.  You can also look into reflective vests or even jackets.
Wheel Lights!
And probably the coolest gift you can give the cyclists in your life is a set of spoke lights.  These are seriously cool.  One type I've seen lately are Monkeylectric.  But if you check Amazon or your local bike shop there are sure to be other options, too.
For the "I'm not walking in the dark for that long" Walker
Anything reflective
The walker could also benefit from reflective gear, especially if they are walking on streets with a lot of car traffic.
Walking lights
There are all kinds of cool clip on lights out there that either clip on to a backpack or onto a jacket.  These would be a great gift for the walk commuter.
Light Up Wrist and Ankle Bands
Another nice idea is to get a light up band that goes on a wrist or ankle.
For the "I hope the bus driver sees me at this stop" Bus Commuter
Don't Forget the Bus Commuter!
Pretty much anything that works for a walk commuter works for a bus commuter since most bus commuters are also walking at some point.  So check out some of the ideas above.
Shop Local When Possible!
A lot of local bike shops, outdoor gear stores, fitness stores and hardware stores carry the items above.  So make sure to check them out!  And some of them are even offering discounts for our Conquer the Cold Winter Commuting Event (link to website).
More Hints and Tips are at ConquertheCold.org!
Don't forget to check out Conquerthecold.org for more great hints, tips, discounts and events.