Conquer the Cold Challenge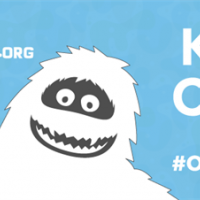 Published: Tue, 01/24/2017 - 10:42 AM
It's Winter Wonderland Commuting Pic Week! (Really?)
It's Winter Wonderland Commuting Pic week for Conquer the Cold. But where is winter?
If you work in the Ann Arbor/Ypsi Area, Register Now and post your Winter Wonderland Commuting Pic on the getDowntown Facebook page or email it to: commute@theride.org. 
Prizes for randomly chosen winners include an REI Flash 22 Backpack, $25 gift card to Ypsi Running Co. and a free bike tune up at one of our local participating bike shops. Winners announced 1/30/17. 
Join the alternative commuting party and #OWNWINTER