3 Upcoming Bus Service Improvements You Need to Know About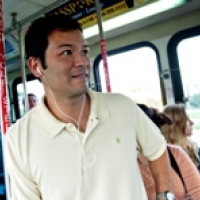 Published: Tue, 08/05/2014 - 4:03 PM
We are excited to announce the first round of bus service improvements taking place August 24, 2014.
To keep updated on all improvements happening over the next several years, make sure to check out TheRideYourWay.Org
Here are the 3 most important improvements for downtown Ann Arbor commuters:
3 TheRide Bus Service Improvements You Need to Know About 
Starting August 24, 2014
Work until 11pm?  You can now take the bus home from work!  Starting August 24, most routes will have later weekday service.  Most routes will now run downtown until 11:00pm at night on weekdays. Route 4 Washtenaw will run until 11:48pm!
Work on Saturday?  You can now take the bus to work! Starting August 24, many routes, including Route 4 Washtenaw, will have more service on Saturdays.  There will also be NEW Saturday service on Routes 13, 14 and 20.
Live in Ypsi on Huron, Textile or Whittaker?  You can now take the bus to work! Starting August 24, there will be a new route in Ypsilanti.  Route 46 Huron-Textile will run 7 days a week and will allow you to connect to the Ypsilanti Transit Center in order to get to work in Ann Arbor.  Click here to read more about this route.
There are other changes coming in August as well, including changes to NightRide. 
Need help planning your commute?  Contact us!